Have you ever had milk you wanted to use up before it expired?  This post shares how to Use up Milk.  It includes recipes that use a lot of milk with these leftover milk recipes as well as creative ways to use the milk. 
I am excited to partner with Florida Milk again on this post.  As always opinions are 100% my own.
As I have shared before we LOVE milk and buy it 4-5 cartons at a time.  We rarely ever let milk expire.  There have a couple of times where either we end up eating out for more meals during the week than I planned, or we have gone on an unexpected trip.  Today, I am sharing easy ways to use up milk before it expires.  This list includes recipes that use a lot of milk as well as ways that you may have never thought to use up milk.
Freeze Milk
Did you know you can freeze milk?  Place extra milk into ice cubes and freeze them.  Then use them for things like smoothies or iced coffee.  It is a great way to extend the life of your milk. It helps makes your smoothies even better and prevents your ice coffee from getting watered down.
Cooking with Milk
Boil Corn with Milk - Did you know that you can cook corn in milk? Want to make your corn on the cob taste sweeter and stay juicy?  Simply add some milk to the water when you boil corn on the cob.
Thaw Frozen Fish in Milk - Thawing frozen fish in milk makes it taste like it was never frozen.
Give Yourself a Milk Facial
According to Women's Health, milk is not only good for your bones.  It also has amazing benefits for your skin. Use extra milk to cleanse, tone, and soften that beautiful face of yours.
Leftover Milk Recipes 
Recipes you Can Freeze
One of my favorite things to make ahead is pancakes.  Simply make them like you normally do and then freeze them in an airtight container.  They are even better than frozen pancakes you buy at the store.
Breakfast
Dutch Baby - This has been one of my favorite meals at a local diner.  I always assumed it was a really difficult dish to make.  And to my surprise it was not.  I will be sharing the recipe soon.
Pancakes - You can make them for breakfast and enjoy right away instead of freezing them.
Overnight Oats - I love overnight.  they are rich and creamy.  My two favorites are Peanut Butter and Chocolate Overnight Oats and this recipe for Blueberry Overnight Oats.
Yogurt - this recipe is still on my list to try.  All you need to make homemade yogurt is a half-gallon of milk and about a half cup of yogurt. According to my research whole or 2% milk will make the thickest, creamiest yogurt, but you can also use skim milk if you like. For the yogurt, either Greek or regular yogurt will work.  Make sure you buy plain, you do not want it to have any flavorings yet. . When you're buying yogurt, also check that it lists "Live Active Yogurt Cultures" in the ingredients. The live cultures are what actually turn the milk into yogurt.  It is a great way to save money.
Dinner
Mac and Cheese - Macaroni and cheese is a staple in our family.  I think it is both my daughter and husband's favorite food. Over Christmas we ditched the box and made Mac & Cheese from scratch, which reminds me I need to make it again and add it to the blog.
Cheese Sauce - Add the cheese sauce on top of nachos.  It is great as a dip too.  You can try it with different types of cheese.
Make Homemade Cheese - Enjoy Homemade Mozzarella or Ricotta Cheese.  It is a lot easier than you think.  You can use any type of milk, whether it's skim or 2%.
Dessert
Carrot Cake Donuts - These baked donuts are so delicious, we had to make a second batch just to get this photo.  I cannot wait to make other flavors.  I am thinking lemon and pumpkin next.
Pudding - There are so many flavor options for your pudding too.  You could save time and buy a box to make or you could make it from scratch.  Flavors include: chocolate, vanilla, and banana just to name a few.
Fudge - I love fudge and did not know that it had milk because not all recipes use it.  This is another dessert where the flavors are endless.
Drink it Up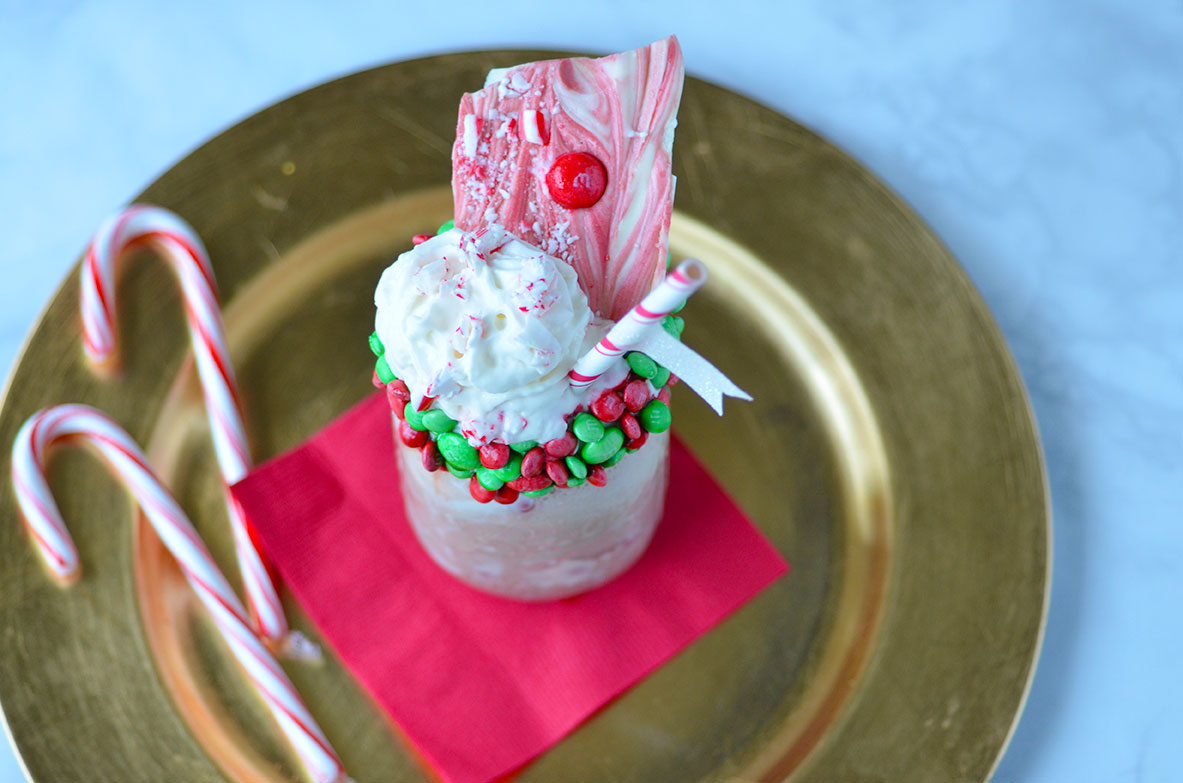 Drink Plain Milk - You can enjoy milk with every meal so instead of eating other dairy simply drink it plain.
Chocolate or Strawberry Milk - Add chocolate or strawberry sauce to make it into a chocolate or strawberry milk
Latte - Save money and make a latte at home instead of going to your local coffee shop
Hot Chocolate - Enjoy a warm drink of hot chocolate
Add milk to your Tea or Coffee  - skip the cream and add milk to your tea or coffee
Smoothie - There are so many yummy flavors for smoothies.  My favorite is this yummy recipe for Chocolate Peanut Butter Smoothie.  It tastes just like a milkshake, but it uses frozen bananas instead of ice cream.  You will not want to miss this combination.
Milkshake - This Peppermint Chip Milkshake is my all-time favorite milkshake.
Pin for Later