Planning to host pancakes and pajamas party?  Get inspiration for the pancake and pajama party decorations, pancake and pajama birthday party ideas, for the ultimate pancake birthday party
Breakfast is my favorite meal of the day.  So we never limit it to just the morning.  In our house Saturday mornings are for lazy days in our pjs.  So, when we started to brainstorm about birthday party ideas I thought it was the perfect time to combine our favorite things to make a Pancakes and Pajamas Party.
Pancakes and Pajamas Party
Pancakes and Pajamas Party Decorations
One of my favorite parts about the pancakes and pajamas party is that the food is the star of the show.  Therefore you can keep the decor super simple.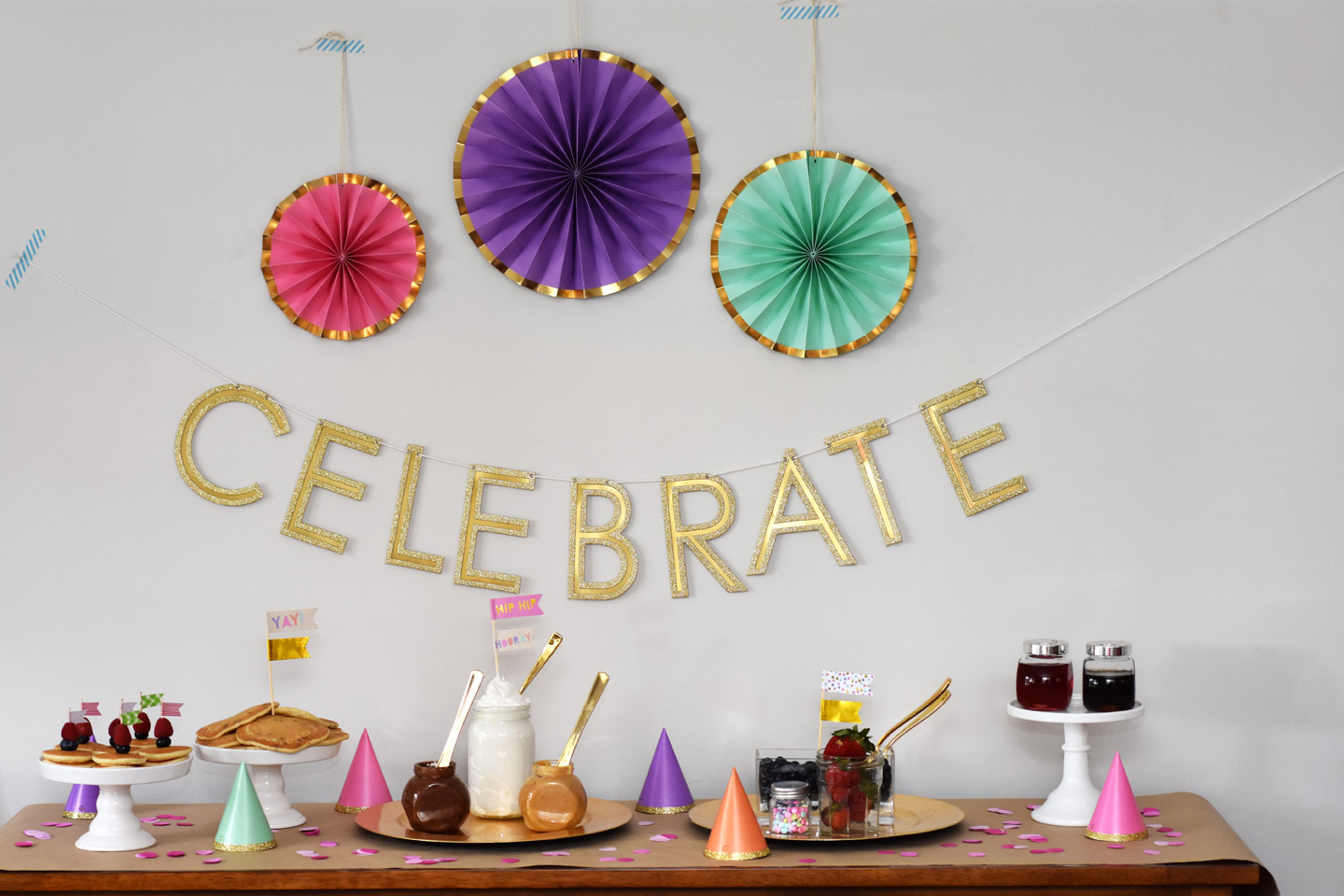 Transform your food to be part of the decorations with these simple steps.  Take the mini pancakes, stacked them up and topped them with a blueberry and raspberry.  To create the food flags top each of the tooth picks with washi tape.  Cut the edges of the washi tape to create the flag.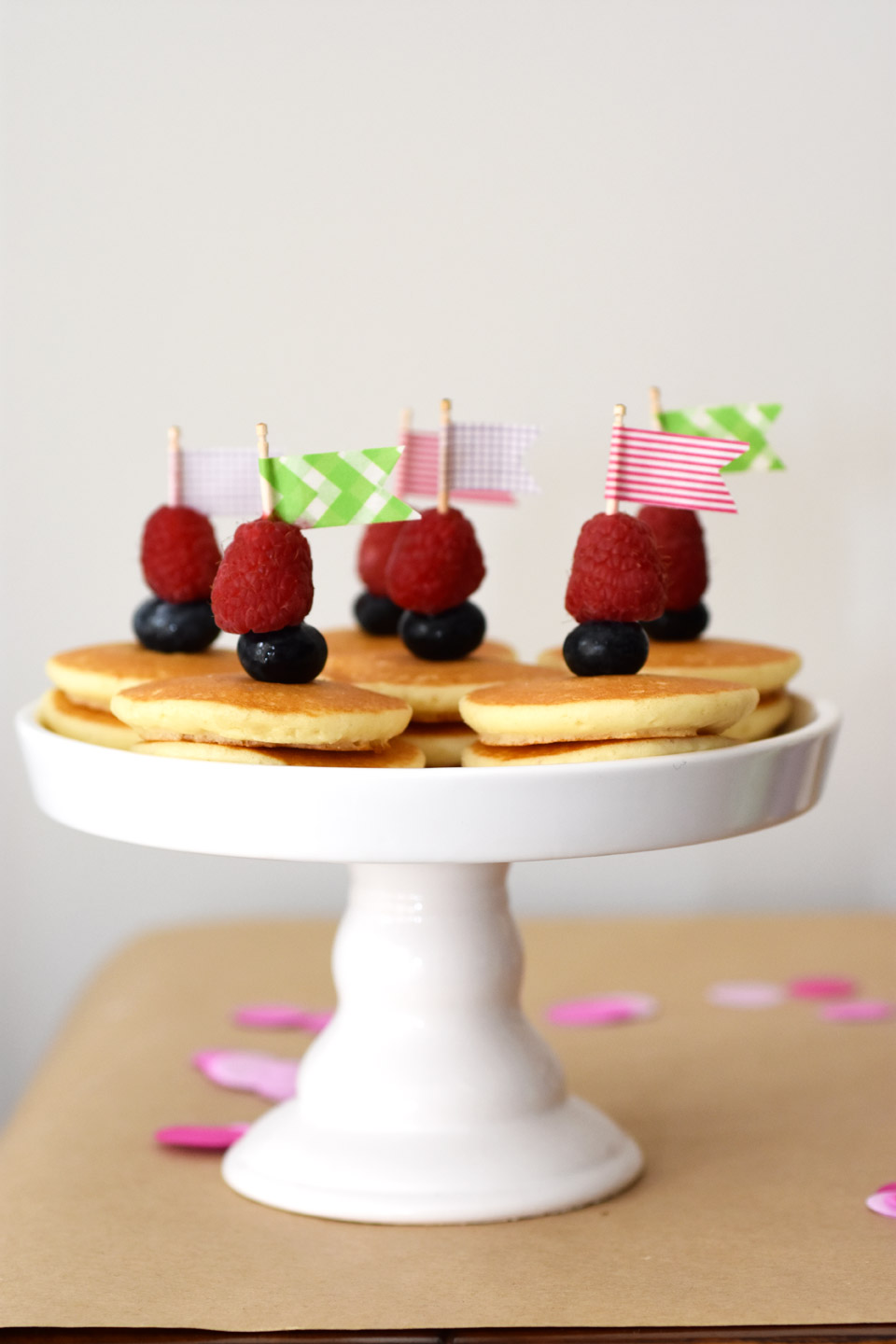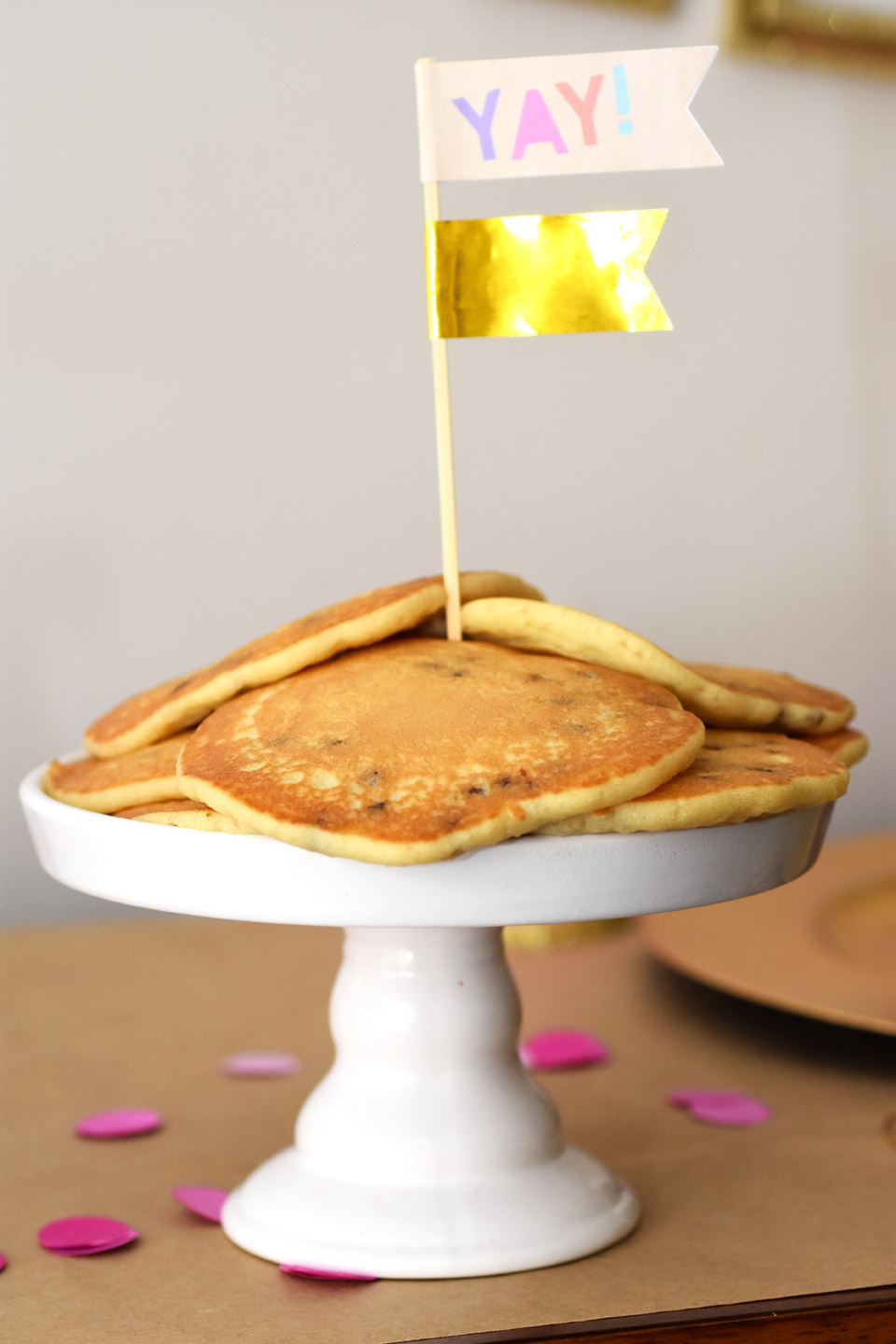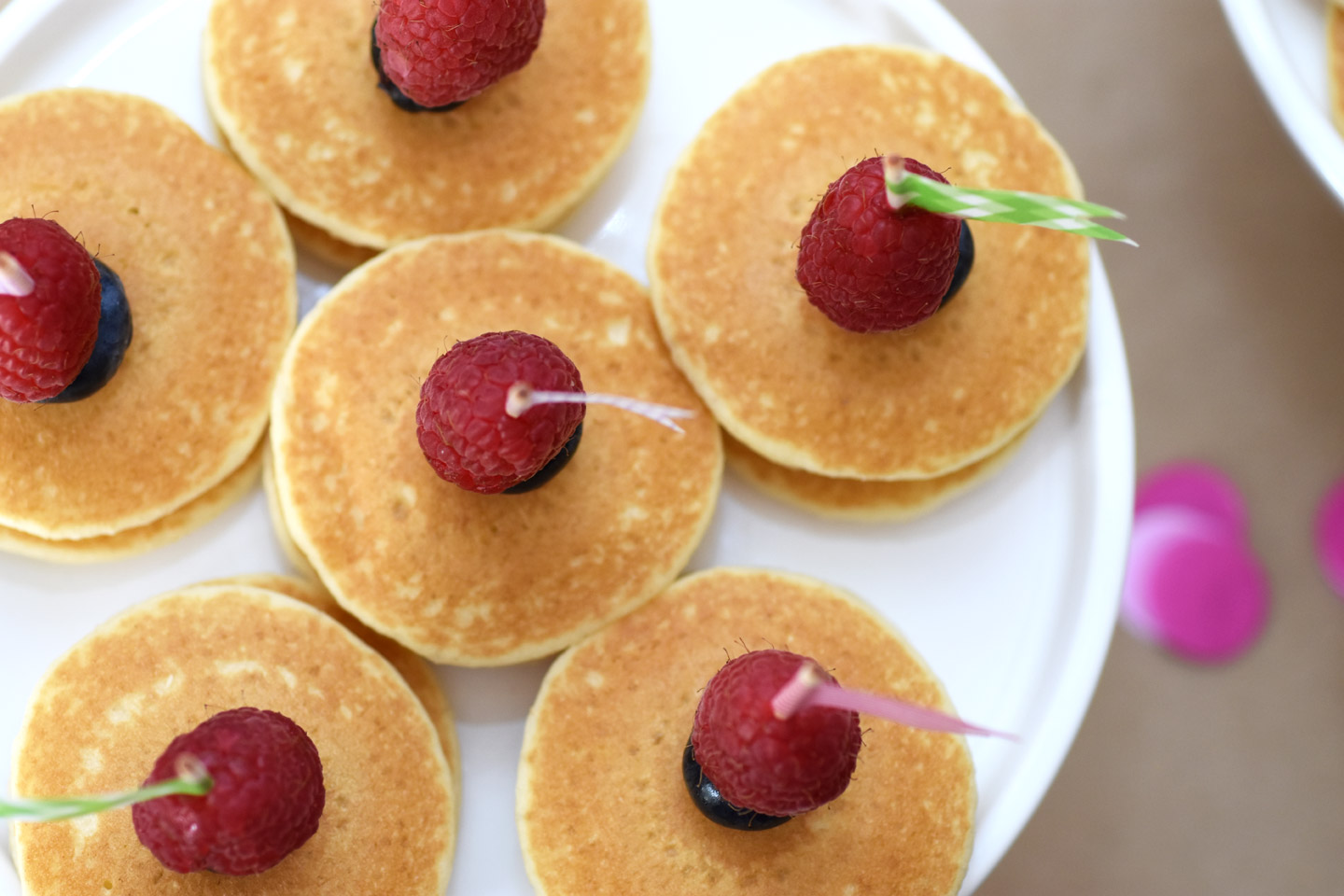 Food for Pancakes and Pajamas Party
For the pancakes I recommend both full size and mini pancakes and served them on cake stands.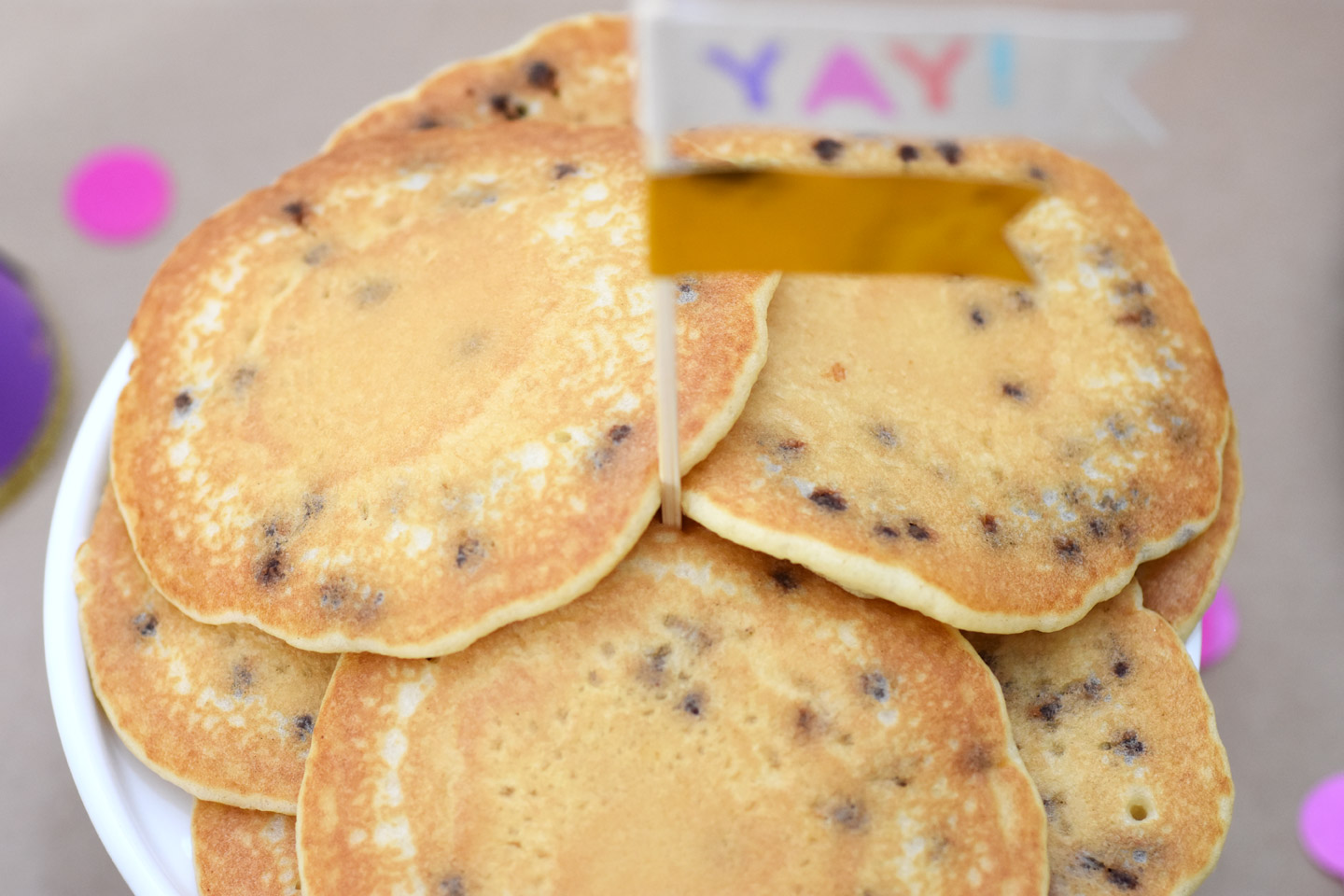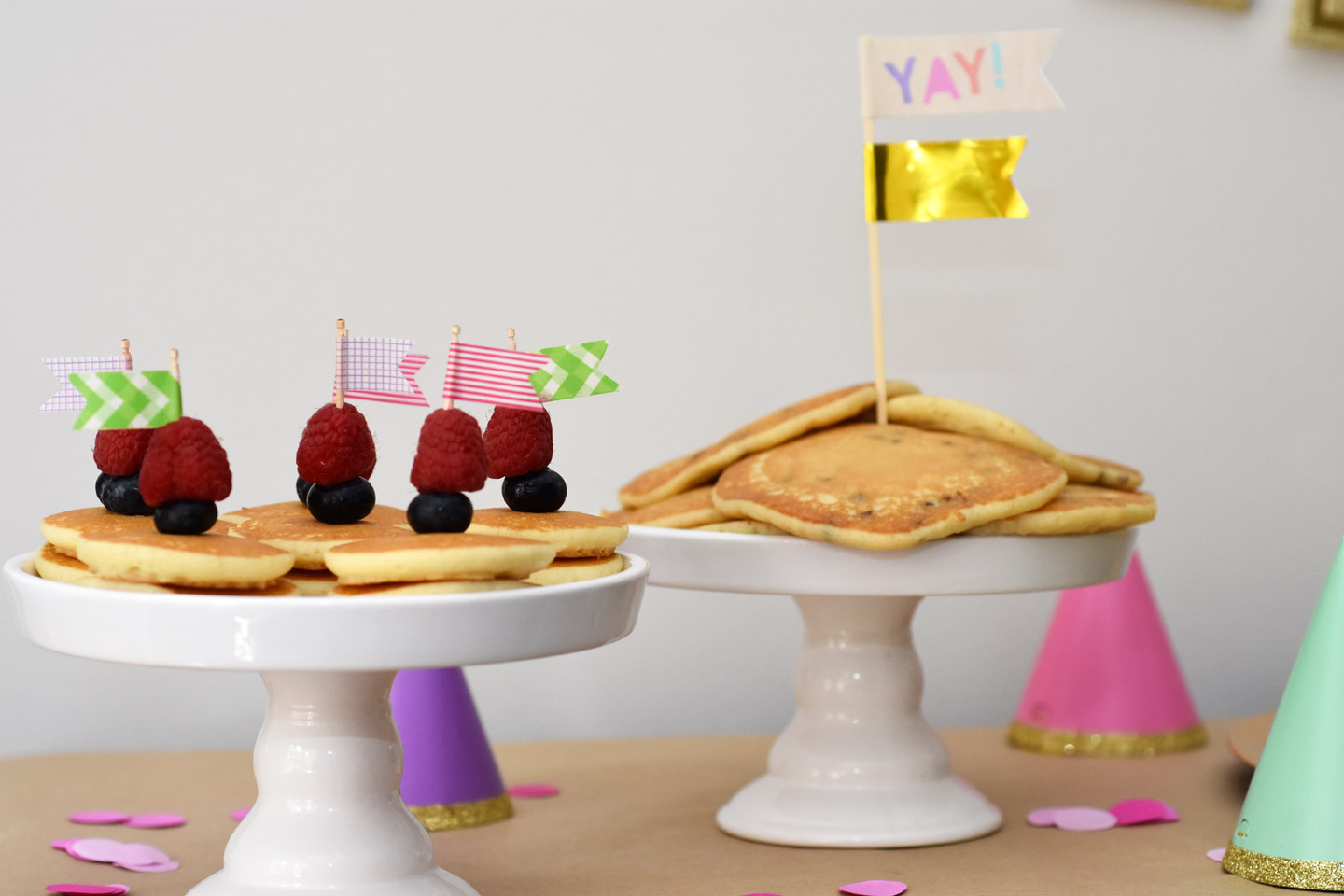 Spreads for Pancakes and Pajamas Party
We included our three favorites:
Peanut Butter
Chocolate Hazelnut Spread
Whipped Cream
Toppings for Pancakes and Pajamas Party
The options for toppings are endless.  We included a mix of sweets and fruit:
Sprinkles
Strawberries
Blueberries
Syrup
We served both regular and blueberry syrups.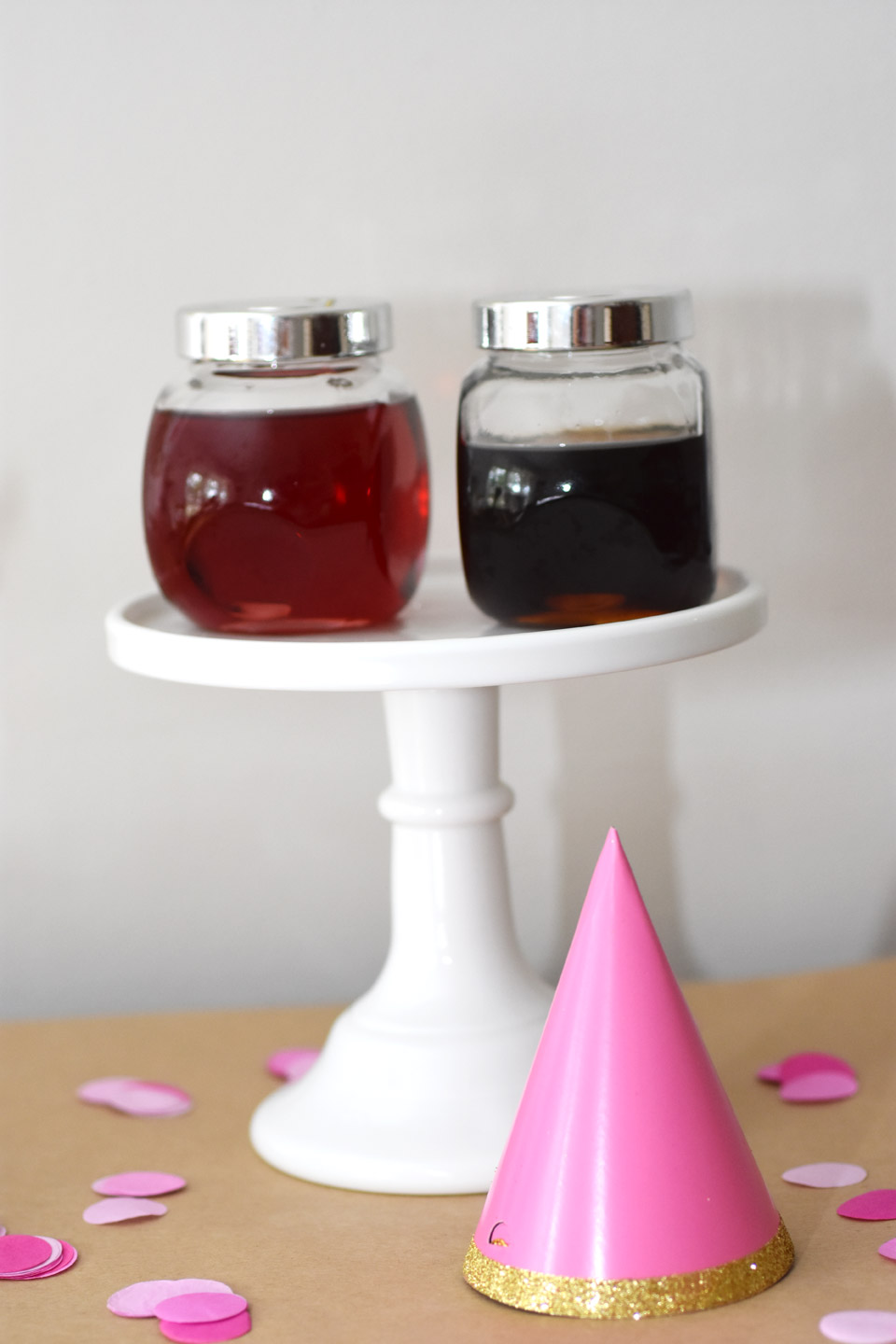 Looking for other party themes check out:
Want to add other breakfast treats to your party.  Check out these recipes:
Pin for Later "How to Host a Pancake and Pajamas Party: