Prepare to be amazed as the most exhilarating, unscripted, and unforgettable motorsports extravaganza, Monster Jam™, returns to FLA Live Arena on August 12 & 13, 2023. Brace yourself for heart-pounding action as the all-new 2023 debut truck, ThunderROARus, roars onto the scene.
At Monster Jam®, witness world champion athletes piloting 12,000-pound monster trucks, tearing up the dirt in high-octane competitions of speed and skill. These skilled drivers are not just extraordinary male and female athletes but masters of physical strength, mental stamina, and essential dexterity to control these colossal machines capable of mind-blowing feats like backflips, vertical two-wheel skills, and speeds reaching up to 70 miles per hour. It's a live motorsports spectacle that leaves audiences in awe, captivating fans around the globe. Monster Jam. As Big As It Gets!™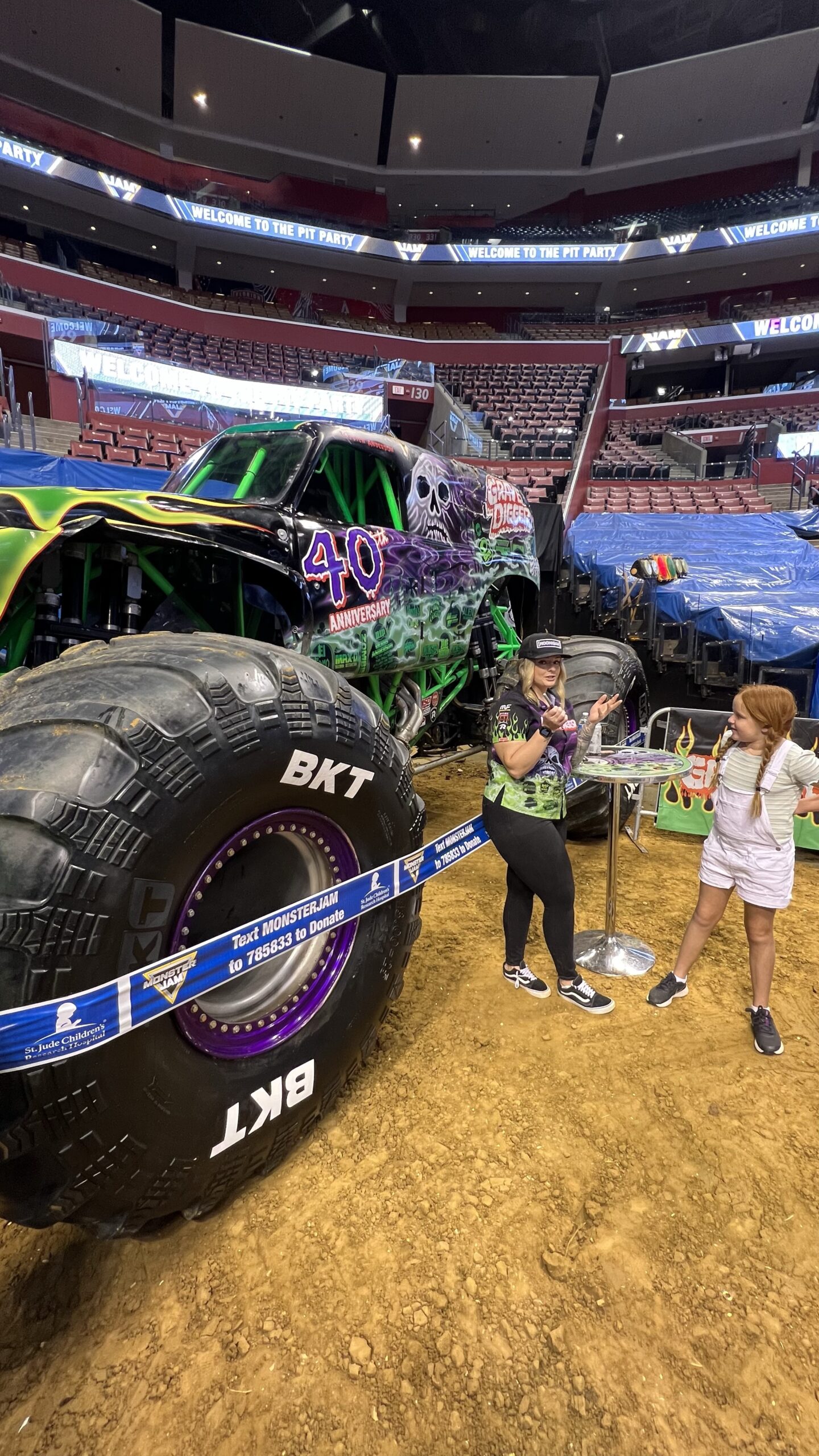 Get the party started at the Monster Jam Pit Party, an extraordinary fan experience available on both Saturday and Sunday. Get up close and personal with the massive trucks, meet your favorite drivers and crews, grab autographs, take pictures, and enjoy a range of family-friendly activities. New for 2023, we've added the Sand Box play area, UNOH tire demonstration, a coloring & temporary tattoo station, and the opportunity to pose with the coveted Series trophy. It's an exclusive opportunity to peek behind the scenes and witness firsthand how these awe-inspiring trucks are constructed to stand up to the fiercest competition. Purchase your Pit Pass for only $20 each.
Motorsports fans in Florida will be on the edge of their seats as world-class drivers showcase their crazy skills and engage in fierce head-to-head battles for the Event Championship. Engineered to perfection, the 12,000-pound Monster Jam trucks push the limits in Freestyle, Skills, and Racing competitions. The Sunrise events feature eight skilled athletes battling for the event championship, delivering intense competitions of speed and skill while constantly innovating and entertaining.
Event Details:
Saturday, August 12, 2023

Event Times: 1:00 PM & 7:00 PM
Pit Party: 10:30 AM–12:00 PM (Sat. 1pm Event Ticket & Pit Pass required for entry)

Sunday, August 13, 2023

Event Time: 1:00 PM
Pit Party: 10:30 AM–12:00 PM (Sunday Event Ticket & Pit Pass required for entry)
Location: FLA Live Arena – One Panther Parkway, Sunrise, FL 33323
Tickets: Tickets are affordably priced for the whole family and are now available for purchase online at SeatGeek.com or the venue Box Office. Please note that ticket prices are subject to change, and additional venue/ticketing fees may apply.
Discount on Tickets
Save 20% on select seats when you use code MOM23 online at www.MonsterJam.com.
Offer valid on select price levels. No double discounts. Service charges, handling and facility fees may apply.
Tickets are subject to market supply and demand.
Offer expires 8/11/23.
Truck Lineup:
Grave Digger® driven by Weston Anderson
Monster Mutt® Dalmatian driven by Jamie Sullivan
El Toro Loco® driven by Elvis Lainez
ThunderROARus™ driven by Tony Ochs
Megalodon® driven by Mikayla Tulachka
Just Ger R Done driven by Brandon Tulachka
Wildside driven by Zack Garner
Overbored driven by Jamey Garner
For Media: Media representatives can access truck/driver photos and other press materials directly from here.
Stay Connected: Stay updated on all things Monster Jam by following us on Facebook, Twitter, Instagram, and TikTok. Don't forget to subscribe to the Monster Jam YouTube Channel for incredible content and highlights.
About Monster Jam: Monster Jam® is an unexpected, unscripted, and unforgettable experience featuring world-class athletes competing for championships on expertly engineered dirt tracks that push these state-of-the-art trucks to their limits. Beyond the 350 live events held globally each year, the Monster Jam brand extends its reach into homes through exciting products, content, and merchandise that keep the fun alive all year round. For more information, visit MonsterJam.com.
About Feld Motor Sports: Feld Motor Sports, Inc. stands as the global leader in producing and presenting specialized arena and stadium-based motorsports entertainment. Properties include Monster Jam®, Monster Energy AMA Supercross, and the SuperMotocross World Championship. Feld Motor Sports, Inc. is a subsidiary of Feld Entertainment, Inc. For more details, visit monsterjam.com, SupercrossLIVE.com, and feldentertainment.com.