This shop has been compensated by Collective Bias, Inc. and its advertiser for The Gift of Better Oral Health. Product was provided by the client for review; however, all opinions are mine alone. #WorldsSmartestToothbrush #CollectiveBias
The holidays are here.  Let the shopping begin.  Do you have trouble buying for the men in your life?  It is always a struggle for me.  My husband is the hardest to shop for because he just buys what he wants or asks for big ticket items like TVs.  We often times do experiences or practical gifts.  This year I gave him one of his gifts a little early, the new Philips® Sonicare DiamondClean Smart Electric Toothbrush from Best Buy.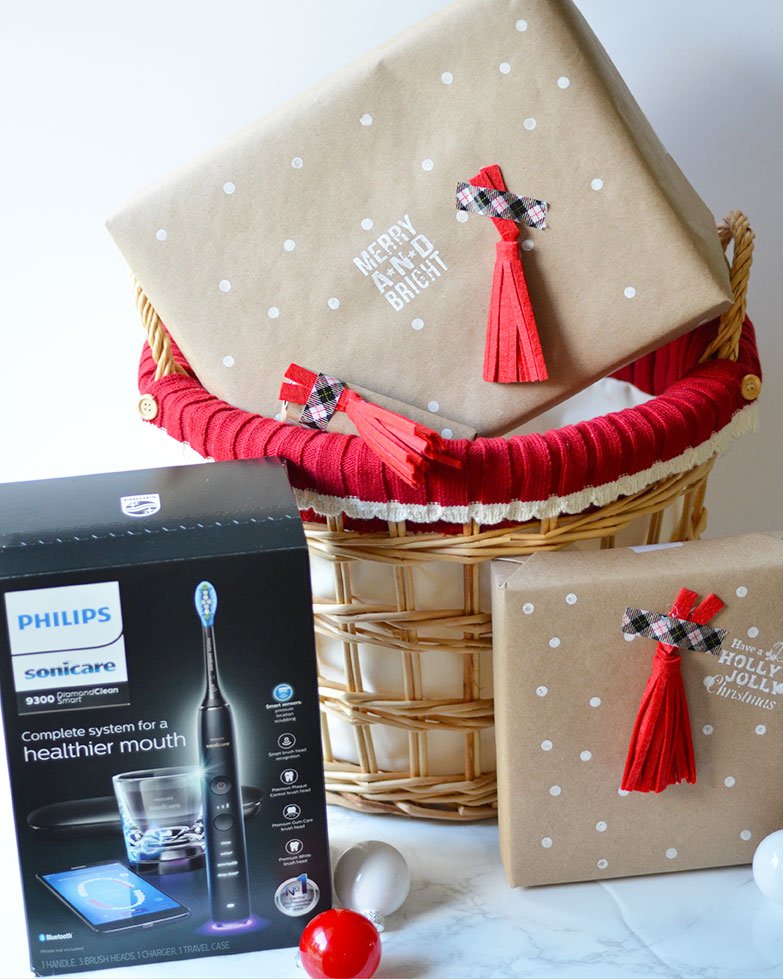 Want to buy one now? Simply hover over the product, click and you can buy it!
Last month we experienced our worst parenting fail.  I had been taking our daughter to my dentist for cleanings.  When a spot appeared on her tooth I thought it was a good time to make the switch to a pediatric dentist.  During our appointment she took B's first set of X-rays.  They revealed lots of cavities.  After crying and a second opinion who confirmed the pediatric dentist findings we started the process of getting fillings.  B is a rock star at the dentist.  It was such an eye opening experience that I decided it was time for my husband and I to take what we learned from B's dentist and apply it to us as well.
The Gift of Better Oral Health
Use an Electric Tooth Brush 


Sonicare DiamondClean toothbrush is their best ever toothbrush for complete oral care. Now you can care for your whole mouth, teeth, gums and tongue. The Sonicare toothbrush lives up to its name of the smartest toothbrush with its four high-performance brush heads and Smart Sensor technology for personalized feedback and coaching. Get healthier gums in 2 weeks* (*vs a manual toothbrush) It is the No 1 Dental Professional recommended brand.  Kurt went for his first cleaning since getting the toothbrush last week and even his dentist could tell he had made a change.  There really is Always A Way To Make Life Better.
Floss Daily
Each tooth has five surfaces. When you floss you are cleaning two surfaces that your toothbrush does not get.  Floss is the only thing that can really get into that space between the teeth and remove bacteria.  Healthy gums are as important as the healthy teeth.
Do Not Eat After Brushing Your Teeth at Night
Brush your teeth with toothpaste right after you eat to remove bacteria that could cause cavities.  Once you brush them don't eat anything else until to the morning.
The holidays is a great time to give the gift of better oral health to your entire family.  Who would you gift this toothbrush to?
Where to Buy
You can get the Philips Sonicare DiamondClean Smart Electric Toothbrush at Best Buy.
Pin for Later: The Gift of Better Oral Health